The installation methods of Spherical roller bearing
Time:2021.08.02 Source:Roller Bearings Suppliers
Spherical roller bearing press roller cross section shape is divided into symmetric form spherical roller and asymmetric form spherical roller two kinds of different structure, asymmetric spherical roller bearings belong to the early products, primarily for the host service, a new design when the host is rarely choose symmetric spherical roller bearing, the internal structure after comprehensive improvement design and parameter optimization, compared with the early production of spherical roller bearing , Can withstand greater axial load, the operating temperature of this bearing is low, so it can adapt to the requirements of higher speed, According to whether the inner ring has a barrier and the different cages used can be divided into C type and CA type. The characteristics of C type bearing are that the inner ring has no barrier and the use of steel plate punching cage, while the characteristics of CA type Trine bearing are that both sides of the inner ring have barrier and the use of car made solid cage. When the shaft and shell bend, it can automatically adjust the load and the axial load in two directions. ZZ 23224 CC/W33 bearings online , pls click here :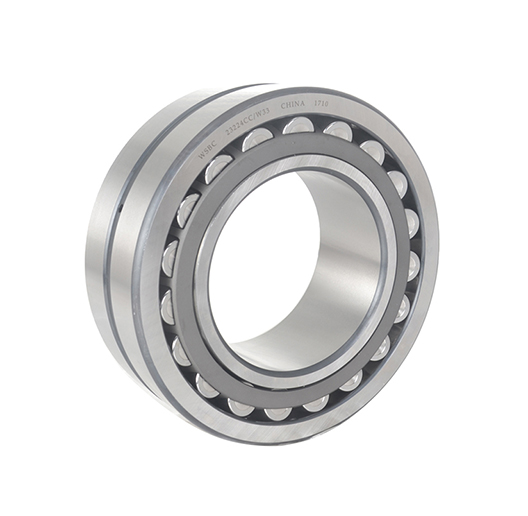 Radial load capacity is large, suitable for heavy load, impact load. Inner ring inner diameter is conical bore bearing, can be installed directly. Or install the cylinder on the cylindrical shaft with the fastening sleeve and the disassembly cylinder. The cage uses steel plate stamping cage, polyamide forming cage and copper alloy car cage. For self-aligning bearings, the use of a middle mounting ring prevents the outer ring from tilting and rotating when the bearing with the shaft is loaded into the casing shaft hole . It should be remembered that some sizes of self-aligning ball bearings have balls protruding from the side of the bearing, so the middle mounting ring should be recessed to prevent damage to the ball. A large number of bearings are generally installed by mechanical or hydraulic compression method. For deseparable bearings, the inner and outer rings can be installed separately, which simplifies the installation process, especially when both the inner and outer rings need interference fit. ZZ 23152 CCK/W33 bearings online , pls click here :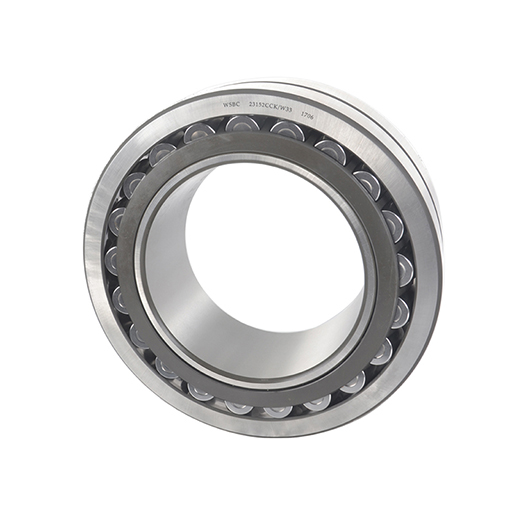 When the shaft with the inner ring installed in place is loaded into the bearing box with the outer ring, attention must be paid to whether the inner and outer rings are correctly aligned to avoid scratching the bearing raceway and rolling parts. If the cylinder and needle roller bearing uses an inner ring without a flange barrier or an inner ring with a flange side, the installation sleeve is recommended. The outer diameter of the sleeve shall be equal to the diameter of the inner ring raceway F, and the tolerance standard for machining shall be D10. Stamped outer ring needle roller bearings are best installed with mandrels.
ZZ Bearing (Shanghai) Co., Ltd can supply different size Spherical roller bearings , if you are looking for this bearing , pls do free to contact us .